Our Services
Serving Sonoma County
Barnes Lumber Co. has been providing customers with superior services with all aspects of their projects for more than 60 years. For everything you need to complete your latest project, come in or call 707-894-2989 today!

* Deliver of Products
* Project Assistance


About Us
Lumber Yard Cloverdale CA
Barnes Lumber Co. is a full service lumber yard in Cloverdale, CA and has been providing excellent service to the general public for over 60 years. With this length of time and experience in the lumber industry, it is hard to go wrong. Their family owned business is always working to supply you with everything you need to complete your project. Their experienced staff will assist you, making sure you have the right products to best suit your needs.

This lumber yard provides lumber for decking and fencing as well as products for building homes and remodels. In addition, they provide concrete work for home projects. Barnes Lumber Co. provides top of the line products for all types of residential and light commercial projects, and they offer delivery service when you need that extra assistance.

Barnes Lumber Co. has the best prices in town as well as the most knowledgeable and dedicated staff to assist you along the way. They invite you to visit their lumber yard and become familiar with all of the great products that they have to offer or contact their lumber yard in Cloverdale, CA at 707-894-2989 for more information or answers to your questions.

Products
* Redwood
* Douglas Fir
* Cedar
* Composite Decking Materials
* Single Joint Trim and Siding
* Concrete
* Rebar
* Pressure Treated Lumber
* Timbers
* Nuts and Screws
* Penifin Stain- This Protects Your Wood From Harmful UV Rays.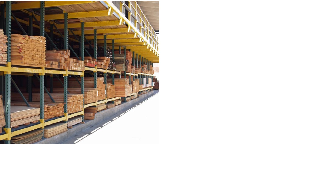 Lumber Yard Cloverdale CA
---
https://lumberyardcloverdale.com
Payment Methods
Master Card, VISA, Discover, Check, Cash